O'Hare International Airport
Chicago O'Hare has direct flights to 217 destinations in North America, South America, Asia, Africa and Europe while also being a hub for United & American airlines. Today, Chicago O'Hare is the 3rd busiest airport in the United States, servicing over 37 million passengers annually.

Address: 10000 W O'Hare Ave Chicago IL 60666.
Click here to know more about the airport
Our stores at the airport
Consult this website for all you need to know about the Chicago Duty Free stores. Chicago O'Hare International Airport, one of the most frequented airports in the USA, has a total of three Duty Free stores in the airport's busiest places.
The first Duty Free Store is in Terminal 1 Concourse B, which has extended opening hours that range from 5:30 a.m. to 8:30 p.m. The schedule was devised so travelers could do their shopping at their leisure without worrying about the time of their flight. At this airport store, you can find name brand products like liquors, food items, fragrances, and beauty products at a very competitive price thanks to the airport's tax exemption.
Travelers in Terminal 2 at the airport can enjoy the second Duty Free Store, which has opening hours that range from 5:00 a.m. to 10:00 p.m. This store is a great option to shop at while at the airport, thanks to the excellent price to quality ratio that Duty Free offers at our stores.
The other Duty Free Store in Chicago O'Hare is in Terminal 3 – Concourse K. It's a store where travelers can also find a great selection of name brand products at tax free prices. Enjoy internationally renowned liquors from brands like Jack Daniel's and Johnnie Walker, the best food items, cosmetic products, and fragrances by brands like Gucci and Giorgio Armani.
Don't miss out on the opportunity to shop in the Duty Free Stores at the airport and save time and money on your next visit to Chicago O'Hare Airport. We hope to see you soon!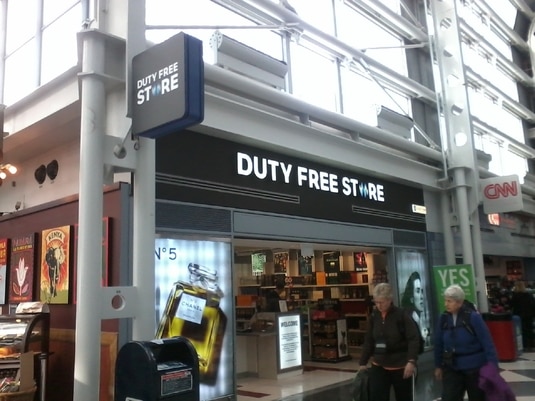 Duty Free Store
Location

Terminal 1 - Concourse B

Shop Categories

Liquor, Tobacco, Confectionary and Perfume & Cosmetics

Telephone

773.894.3482

Email

contactus@dufry.com

Opening hours

5:30am – 8:30pm
---
---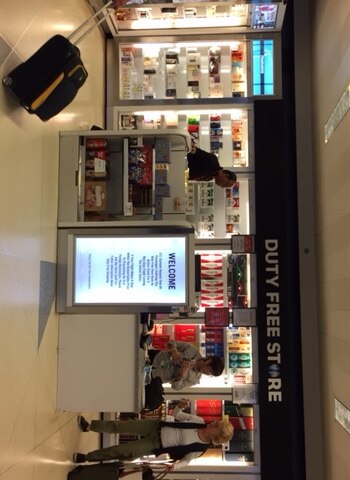 Duty Free Store
Location

Terminal 2

Shop Categories

Liquor, Tobacco, Confectionary, Perfume & Cosmetics, Souvenirs and Accessories

Telephone

773.601.8612

Email

contactus@dufry.com

Opening hours

5:00am to 10:00pm
---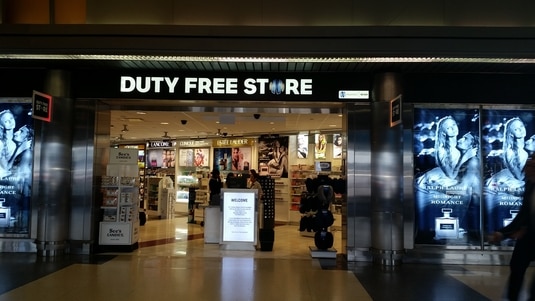 Duty Free Store
Location

Terminal 3 - Concourse K

Shop Categories

Liquor, Tobacco, Confectionary, Perfume & Cosmetics, Souvenirs and Accessories

Telephone

773.686.9503

Email

contactus@dufry.com

Opening hours

5:00am to 10:00pm
---